The Hôpital Privé de Provence in Aix-en-Provence is a short-stay establishment which combines surgical and medical activities.
The team of urologists at Provence Urology offers a complete range of care with a dense technical platform: robotic surgery, scanner, MRI, percutaneous biopsy of renal tumours, nephrology, intensive care, medical oncology, geriatrics and onco-geriatrics.
Go to the website
HOPITAL PRIVE DE PROVENCE
200 allée nicolas de salle
13080 aix en provence
The Provence Urology team welcomes you to its centre for consultations and functional explorations. The technical platform is located on the first floor of the Maison médicale de Provence (200 Allée Nicolas de Stael 13080 Aix en Provence). Our secretaries will receive you and organise your entire journey from the consultation to the operating theatre if necessary, as well as the various endoscopic or Uro-dynamic explorations.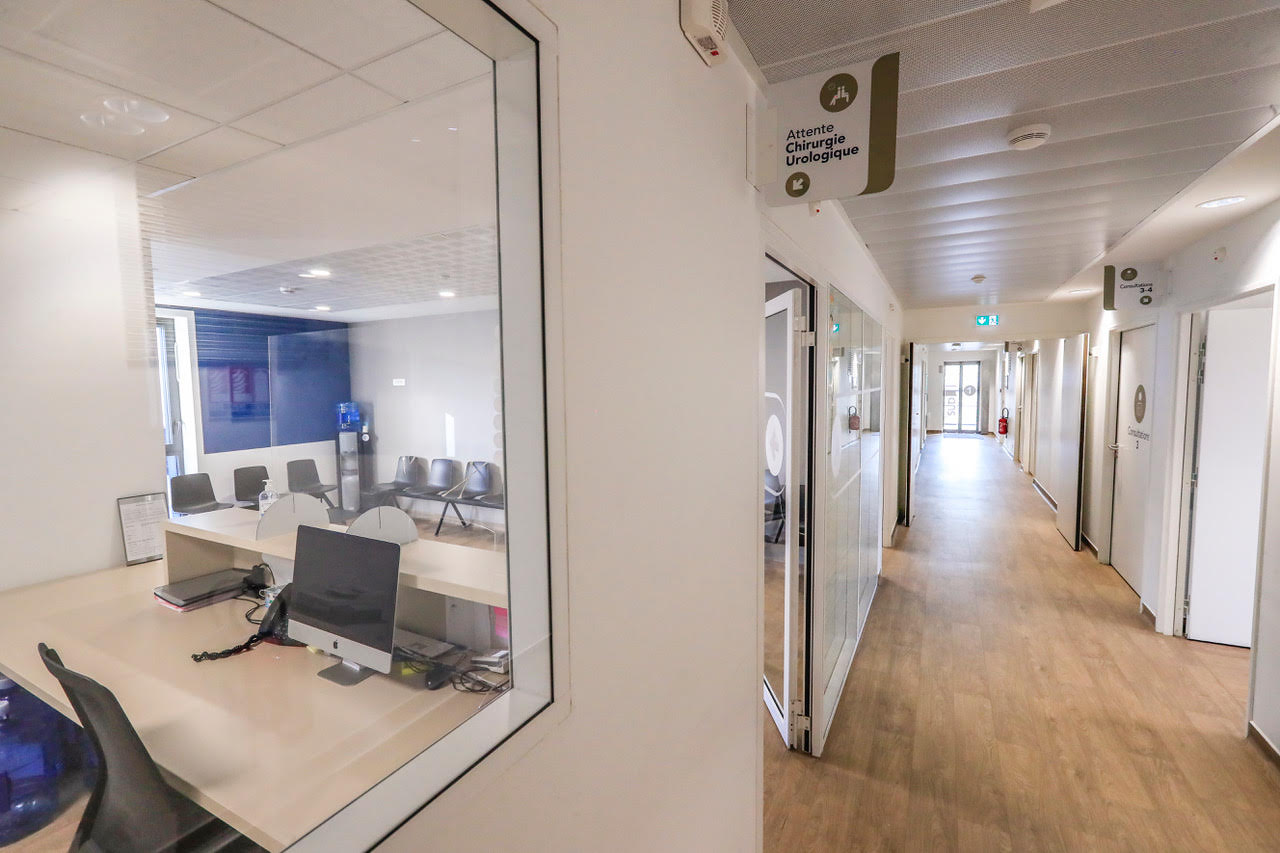 The Hôpital privé de Provence welcomes you 7 days a week and 24 hours a day in its Emergency Department. For all urological emergencies (renal colic, blood in the urine, urinary retention, urinary infection, testicular pain) a urologist from the team is on call 24 hours a day, 7 days a week.
The Emergency Department of the Hôpital Privé de Provence
Have you just had an operation and have any troublesome or worrying symptoms?
You can find the post-operation information sheets of the French Association of Urology here.
Please do not hesitate to contact us if you need us either via the urology practice on 04.42.96.53.40 or via the emergency department of the Hôpital Privé de Provence on 04.42.33.17.01